A California police officer is now a proud father of four after adopting a baby girl from a homeless woman battling drug addiction.
Officer Jesse Whitten, with the Santa Rosa Police Department, was already the father of three daughters-- Reese, 7, Kendall, 5, and Stella, age 3. He met the infant's mother while on patrol. The woman was living on the streets and battling drug addiction, CBS News reported.
PREVIOUSLY: 15 People Discovered They Were Adopted, And This Is How They Reacted
[caption id="" align="alignnone" width="760"]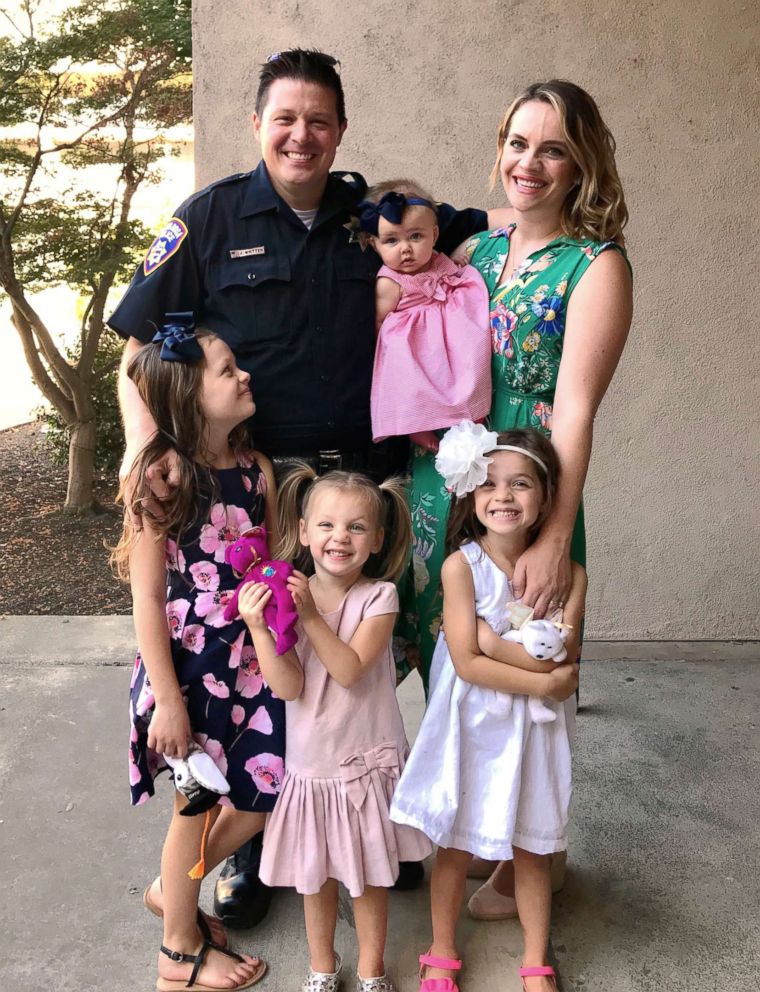 Via Good Morning America[/caption]
"I mentioned, 'Oh, you are pregnant,' and she said, 'Oh yeah,' and placed my hand on her womb," Ashley said.
About six months later, the Whittens were at a Valentine's Day party when they received a call from a social worker. The homeless woman, who had given birth to a five-week premature baby girl, wanted to know if he and his wife would take the child. The astonished couple rushed to the hospital to speak to the woman in person. They wanted to clarify whether the woman wanted them to care for the baby temporarily or adopt her.
The baby's new mom, Ashley Whitten, told Good Morning America that the child's biological mom had envisioned a beautiful life for her daughter, a life she would be unable to give her, and after multiple interactions with Jesse through the police department, she knew she could trust him with raising her daughter.
The couple took the baby home soon after and initiated the adoption proceedings. A Sonoma County judge made it official recently, approving the adoption of Harlow Maisey Whitten, now 6 months old. The Santa Rosa Police Department later announced that the baby is officially a member of the Whitten family.
Though baby Harlow faced many obstacles in the first few weeks of life due to drug exposure in the womb, she is now a happy, adorable baby who has fit seamlessly into the Whitten household.
"We didn't do anything that special, we're not unique," insisted Ashley Whitten.
"This is something anybody can do," said Jesse Whitten, "and my hope is people might see this and realize they can do this too."
From now on, Valentine's Day for the Whittens will be the day they forever remember as they opened their home and heart to little Harlow.
READ NEXT: Police Officer Nurses Malnourished Baby In Amazing 'Gesture Of Love'
Texas Cheerleader Jumps Off Parade Float To Save 2-Year-Old From Choking