Florida's largest freshwater lake is currently experiencing a ghastly amount of toxic algae blooms and the locals are doing something about it.
Every year, Florida's lakes go through what has been dubbed "The Red Tide," a time where an abnormal amount of toxic algae blooms in the lakes and kills thousands of marine creatures. This year, these toxic algae blooms are fast-tracking to be the worst they've ever been since 2006.
Heavy rainfall is the main culprit here, filling the Okeechobee Dam to a point where Army officials had to release water into local lakes to stabilize pressure. The very calm waters of a dam combined with pollution, nutrient runoffs from local farms and cattle ranches, and hot temperatures creates a perfect recipe for algae to fester.
Due to this bloom, marine life is being pulled dead from lakes and washing up onto beaches, leaving a very unpleasant smell. Turtles, fish, manatees, and even bottle-nosed dolphins are among some of the wildlife found dead.
[caption id="" align="alignnone" width="900"]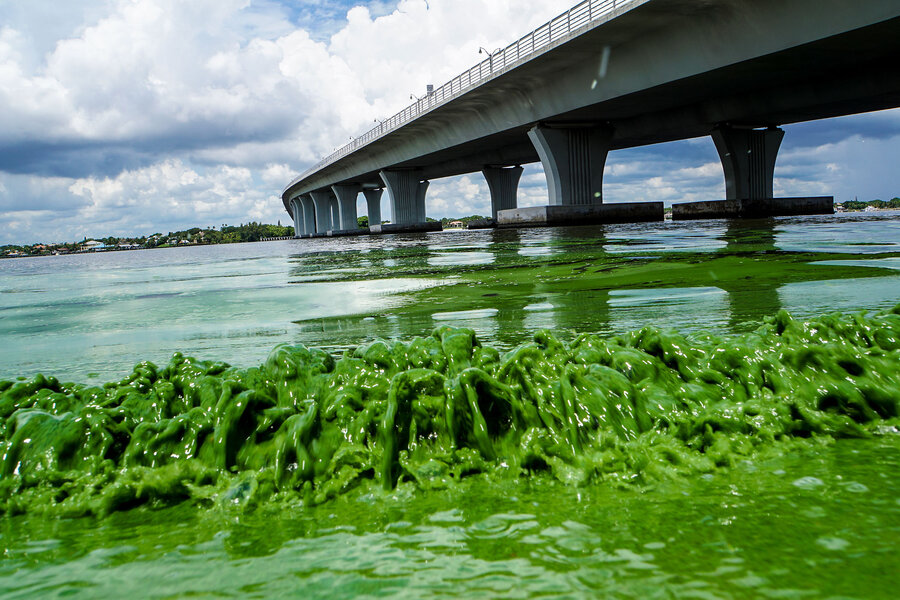 Via Richard Graulich/The Palm Beach Post/AP[/caption]
RELATED: Florida County Animal Services Unveils First Adoption Center On Wheels
The algae blooms converge over waterways, and slowly deprive them of oxygen, leaving marine life to suffocate. Each day more and more marine life is washing ashore and it is becoming a real issue for marine activists and tourists. Tourists reportedly cannot even stand on a beach because the view and the smell are just too much to handle.
In an effort to bring awareness, a local volunteer-organized event called "Hands Along The Water" created its first campaign on Facebook. This organization was created to "defend water and wildlife" by standing along the beach holding hands for 15 minutes, creating a human chain of solidarity.
"By locking hands and standing together to show that we do not and will not, stand idle as we watch our beautiful beaches, wildlife, homes and livelihoods continue to be destroyed by the horrific impacts caused by water releases from Lake Okeechobee," they said on their website.
Marine biologist John Cassani explains the health risks of an outbreak at this magnitude, "the toxins the bacteria produce are incredibly potent … that can kill wildlife and really impact people's health."
Florida Gov. Rick Scott declared to ABC news a state of emergency in an attempt to aid concerns about the growing algae blooms. The federal government and the state are attempting to come up with a solution. They have invested around $1.6 billion in an effort to clean up lakes and beaches. The private sector has also offered a $10 million dollar reward for anyone who can come up with a solution to this persistent problem.
READ NEXT: Couple Creates Affordable Prosthetic Limbs From Garbage Pulled From The Ocean
Google Buys Fitbit for $2.1 Billion